Re: Finaly Found Time to Tear my Engine Apart.
It has been a while since I updated in here. My car is officially together and running. Unfortunatly I had to head back to Guam before I got to break it in or tune it. At least I have it all together in one piece so if my wife has to pack up our house while I am gone she will be able to do something with it.
Here are some recent pictures of it.
Freshly built HX-35 center section to replace the one that was on the car when the last engine died.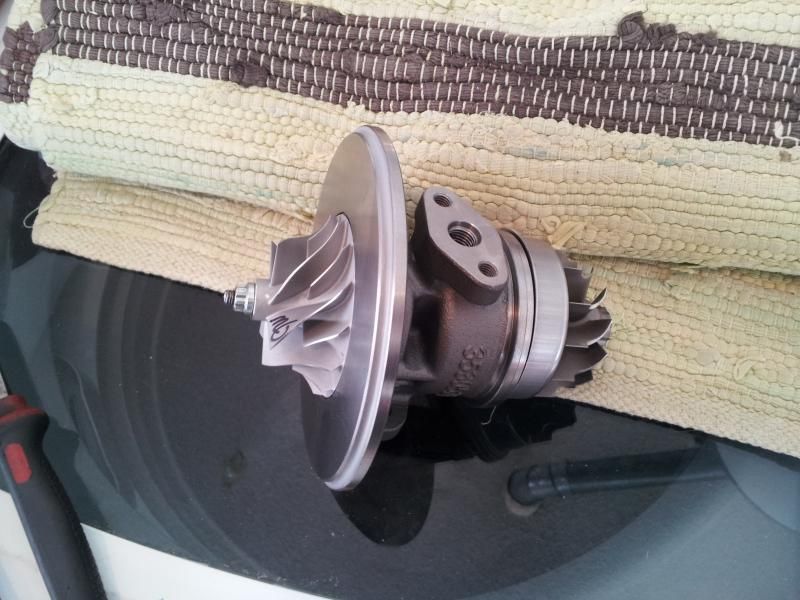 Here is the engine bay all back together with the exception of the JMF heatshield over the exhaust manifold.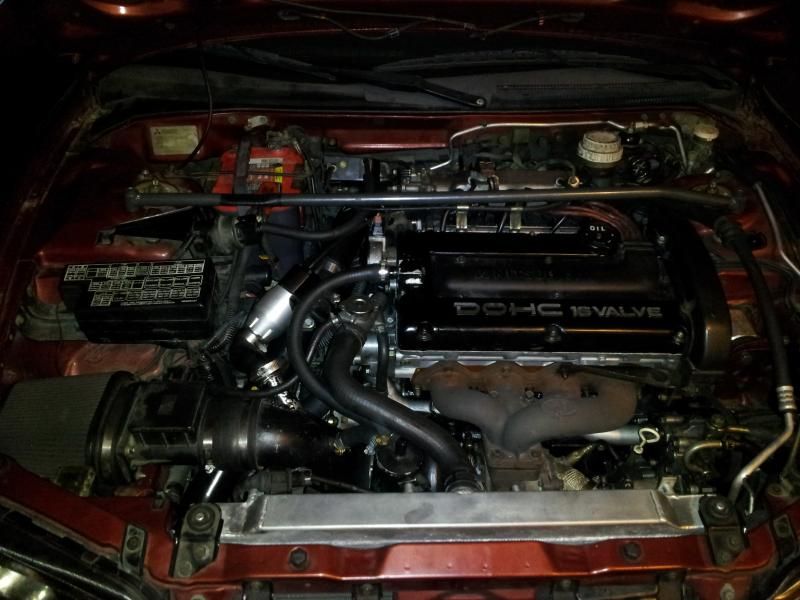 And here is the car back in the garage after it's first wash in about two years.
I still need to adjust the hood so that it lines up with the fenders better, do a boost leak test, put some mile on the engine, adjust the tune for the lower displacement and new cams, and eventually install an IAT sensor so that I can go speed density and loose the MAF.
It does suck that I got it running and was only able to put about three miles on it before hopping on a plane back to Guam. At least it is ready for some good times when I get back to California.
_________________
Boost Creep is your turbo's way of calling you a little bitch for not running enough boost.
452 AWHP 446 lb ft of torque e85 FTW!!
"They are cool manly men now those DSM owners. Before it was just pasty white nerds, metro hair Asian kids and fruit pickers. They do real car club stuff and everything. Sometimes they even spend money here :-/"

-Mike W